Directorate of Quality Assurance and Standards
---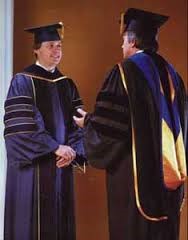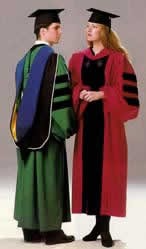 It is responsible for; Establishing, maintaining and improving standards in all basic and training faculties/education departments; such as Admissions, Teaching standards, Quality Assurance and Standards assessment of basic educational and training Departments; Co-ordination, Departments and implementation of co-curriculum activities at national and international levels; Vetting of all tutors and lecturers offering local and international curriculum; Liaison with National Examination Board (NEB) of AIU on assessment of Exam Standards, Degree Programs, Diploma Teacher Education Examination Teaching Practice; policy formulation and implementation on matters related to Quality Assurance; Developing of assessment standards; Liaison with NEB in moderation, awards and National Assessment and Learning Achievement and examinations; liaison with AIU Institute of Curriculum Development on curriculum, design, development and evaluation of the AIU curriculum; Talent identification and development in all Faculties and Departments; Advising the President and Chief Vice Chancellor on all matters of Quality Assurance and Standards in the AIU.
This involves three (3) important areas, namely:
About the guidance
Purpose of the University's quality assurance procedures
Disseminating good practice
About the Guidance of Quality Assurance.
This aims to:
         offer guidance about the General Board's expectations and minimum requirements and how they can be met locally, and on the processing of relevant General Board business;
         direct Faculties to key internal and external quality assurance documents;
         provide information on activities relevant to quality assurance and    enhancement, with examples of good practice.
The guidance is divided into several sections, covering defined areas of provision.
Purpose of the University's Quality Assurance Procedures
The AIU's mission is "to contribute to society through the pursuit of education, learning, and research at the highest international levels of excellence". This reflects one of its core values, which is to provide high quality provision across all subjects offered. The University's quality assurance procedures provide a framework within which its institutions can examine and enhance their teaching activities to ensure that they achieve this aspiration of excellence.
The University is accountable for the quality and standards of its provision and is required to participate in the activities of bodies such as the Ministry of Education, Quality Control Standards and various Professional, Statutory and Regulatory Bodies. While consideration is given to the needs of such bodies, it is the General Board's policy that the AIU's quality assurance procedures should be appropriate primarily for its teaching, learning and assessment activities, rather than being driven by external quality regimes.
The AIU's procedures for assuring quality in teaching, learning and assessment are designed to reflect:
the mission of the University
the complexity, diversity and federal structure of the University
the University's nature as a community of scholars
the conviction that academic staff and students are most effective in an    environment that is supportive and participative rather than directive and managerial
the collegiate nature of the University
the delegated responsibility given to faculties and departments for their own quality assurance procedures
 a proportionate central approach to potential risk to learning and teaching provision and to assessment
the General Board's Learning and Teaching Strategy.
Disseminating good practice
The dissemination of good practice is important for the enhancement of the University's learning and teaching provision. The General Board has a strategy to facilitate the spread of good practice across teaching institutions, and to identify examples of good practice within the sector which might be useful within the AIU.
There is much good practice evident in the learning and teaching activities of AIU. The Teaching and Learning Joint Committee of the General Board and Senior Tutors' Committee identifies good practice in various ways and disseminates.
Faculties are also encouraged to identify and disseminate their own good practice which might be revealed in responses to course questionnaires, review reports or peer review etc.